GDCA Gallery proudly announces our March, 2023 Group Exhibition:
"RELEASE"
Participating Artists:
Karen Hansen, Cheryl Hrudka, Stan Johnson, Jacques Lezra, Kathe Madrigal & Thomas Piekunka.
Please join us for our Artist Reception on Saturday, March 11th from 6-10 pm.
Exhibition Dates: 3/5/23 - 3/30/23.
We look forward to seeing you!
GDCA Gallery proudly announces our March, 2023 Solo Exhibition in the Delson Lounge:
RICHARD BELL "Embrace of the Negative Space"!
Please join us for our Artist Reception on Saturday, March 11th from 6-10 pm.
Exhibition dates: 3/5/23 - 3/30/23.
We look forward to seeing you!!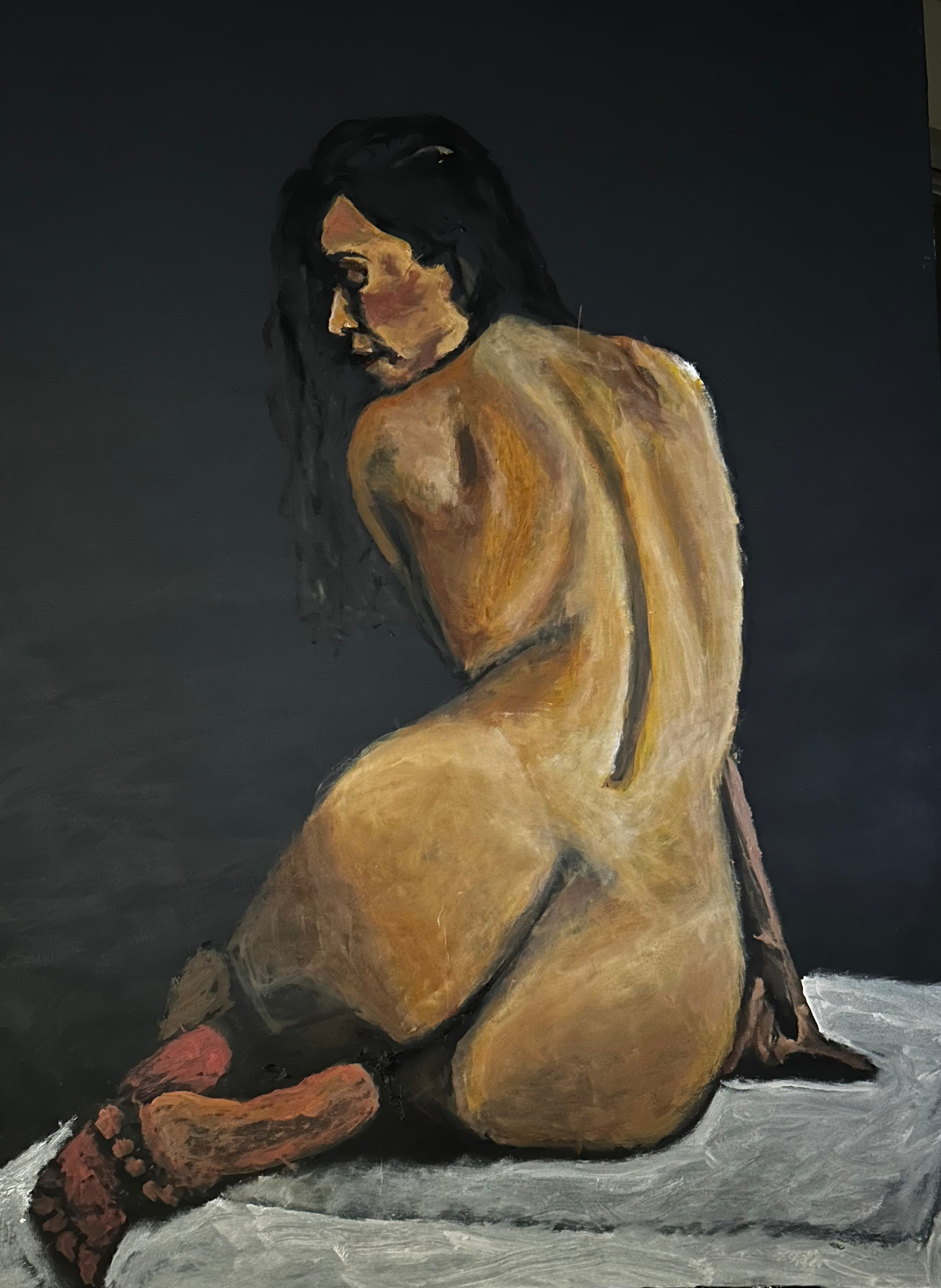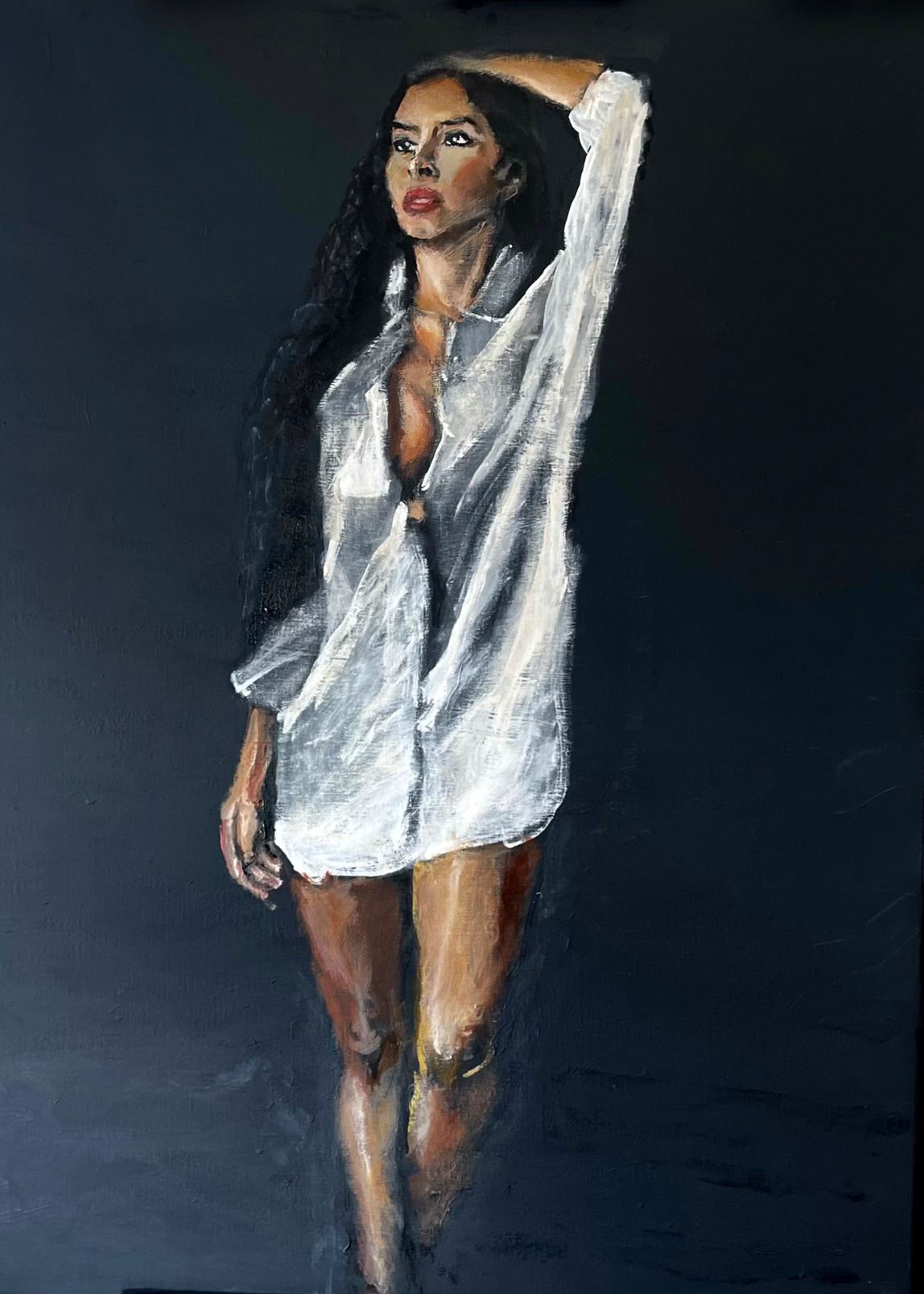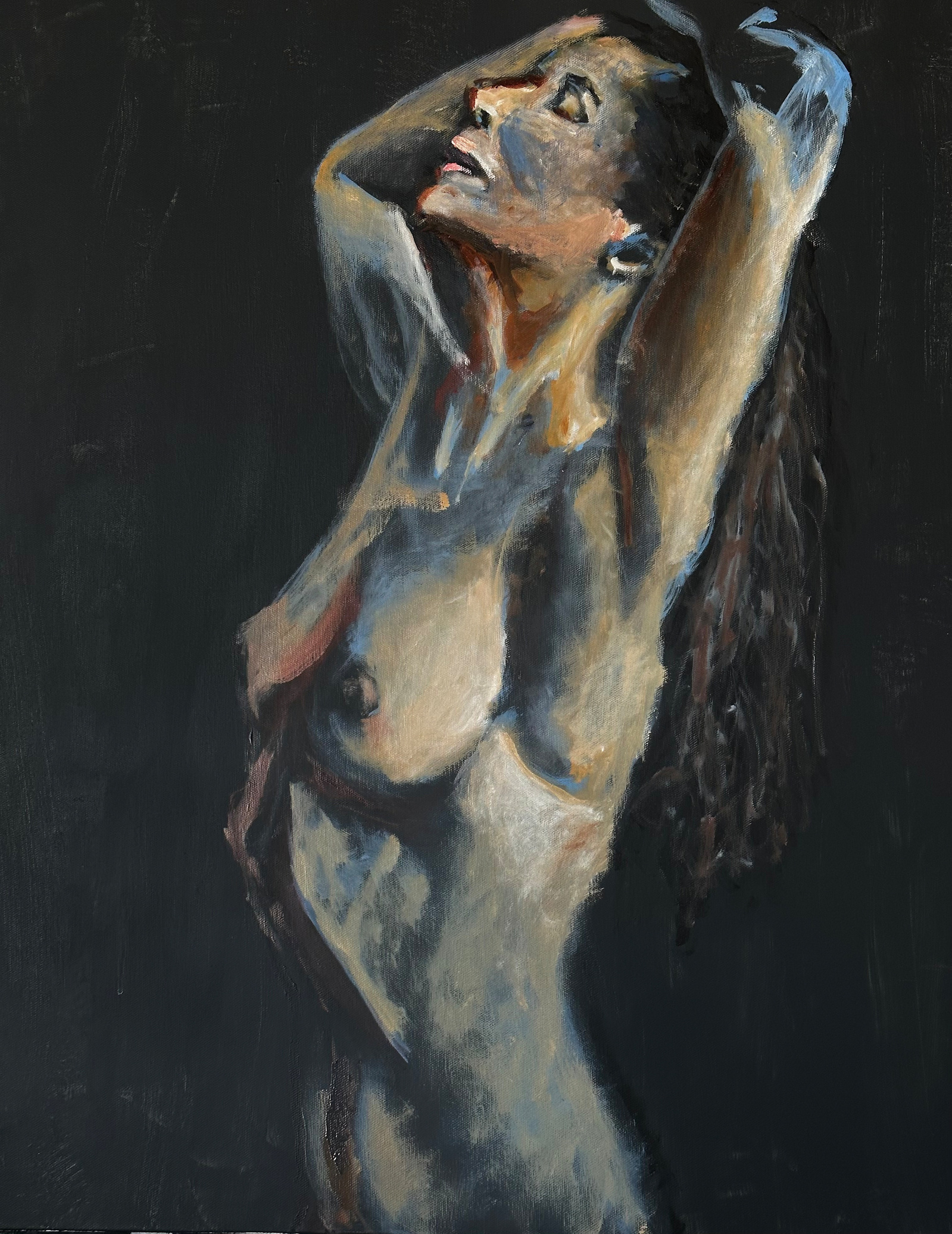 RICHARD BELL
Embrace of the Negative Space
"The idea for this series is to have an intimate focus on the subject in a void. By not having objects in the background, it forces the viewer to focus solely on the intricacies of the subject without distraction, making it possible to see a reflection of one's self through our own personal experiences."
Kathe Madrigal
"The area I am currently exploring is AI, virtual/augmented reality, and how the next generations might experience these technologies in the future. As technology advances, they might not be able to tell what is real and what is not. It's already happening but, will they prefer it? These paintings open up a dialog of thought-provoking questions having to do with ethics and individual preference." - Kathe Madrigal


Karen Hansen
"In 1982, the Japanese Ministry of Agriculture, Forestry, and Fisheries created the term shinrin-yoku, which translates to "forest bathing" or "absorbing the forest atmosphere." The practice encourages people to simply spend time in nature — no actual bathing required. And it need not take place in a forest. Any natural setting outdoors is good, like a local park, your favorite nearby trail, the beach, a lake. Time spent in nature is good for both physical and mental wellbeing. It is proven to reduce stress hormone production, improve feelings of happiness, free up creativity, lower heart rate and blood pressure, boost the immune system and accelerate recovery from illness. And any amount of time you can spend outdoors enjoying fresh air and sunshine is good.
Once you've arrived at your destination, take a few deep breaths and center yourself. Spend a few moments simply observing your surroundings. You could sit and watch how the trees sway in the wind or you could walk around. If you decide to walk, go at a leisurely pace and without a specific destination in mind. It's important to let your mind and senses wander, explore, and indulge. Focus on what your senses are taking in — whether it's the scent of clean ocean air or a chorus of chirping birds. The goal of forest bathing is to live in the present moment while immersing your senses in the sights and sounds of a natural setting.... These paintings are are reflections of my own forest bathing experiences." - Karen Hansen
Cheryl Hrudka / Stan Johnson
RECENT DEVELOPMENTS
"My work is personal, poetic and lyrical. Emphasis is given to form, texture and color. Each field, the figure and the ground, is meticulously arranged for maximum effect. It is my goal to elicit a familiar and pronounced mood in each of my viewers." -
Cheryl Hrudka
"Stan's work is a "summing up" of a life lived close to the arts. The kitchen is clean enough, but there still are some dishes to do."

Jacques Lezra
"My eyes aren't very good. I wrestle to bring and keep images together. Mostly I see hazy colors first, one field for each eye, then I fight them into line. I suppose that I favor color over line--or conceive of line as an accident or a contingent effect of color--because in a deep way, in a shocking way, colors aren't just... I lay an ochre down next to hot bilious green and it has one value; next to an indigo it will have another; the light shines spectacular royal purple on them and their intensity shifts; their frontiers move. But always the angel's message is barred... When I start to paint, I also start to sing. I paint and hum, or talk to myself, of course, because there's no one else around. It's as if I need the senses to be chattering to each other. Curious, isn't it? I don't know if it's a kind of synesthesia, or whether the humming serves as a way to put me to sleep, or to suspend some analytical moment that, if kept awake, could interfere." - Jacques Lezra
Thomas PIekunka
"The intent with FREED painting is the liberation of paint from the canvas surface, allowing it the opportunity to express its own identity in three-dimensional space. This process renders paintings never seen before, eliciting visceral responses of an uncommon nature".
Kathe Madrigal "THE DEPARTURE"
FEBRUARY SOLO EXHIBITION
"The area I am currently exploring is AI, virtual/augmented reality, and how the next generations might experience these technologies in the future. As technology advances, they might not be able to tell what is real and what is not. It's already happening but, will they prefer it? These paintings open up a dialog of thought-provoking questions having to do with ethics and individual preference." - Kathe Madrigal