GDCA Gallery proudly announces our November, 2022 Group Exhibition: "Spirits"
Participating Artists:
Richard Bell, Mark Brosmer, Johnny Darko, Karen Hansen, Cheryl Hrudka, Stan Johnson, Suki Kuss, Melissa Meier, Rick Robinson & Tanya Wolf Ragir.
Please join us for an Artist Reception on Saturday, November 19th from 6-10 pm.
Exhibition dates: 11/6/22 - 10/30/22.
We look forward to seeing you!!
GDCA Gallery proudly announces our November, 2022 Solo exhibition:
Maureen J. Haldeman
"DEFINING SHADOWS & BEYOND"
Please join us for an Artist Reception on Saturday, November 19th from 6-10 pm.
Exhibition dates: 11/6/22 - 11/30/22.
We look forward to seeing you!!
MAUREEN HALDEMAN
"DEFINING SHADOWS"
In an era of digital manipulation, filters and color saturation, it is pleasing to see an artist embracing the traditions of monochrome photography. In these artworks Maureen Haldeman reflects upon a classic era of photography when black-and-white dominated – evoking the work of artists such as Man Ray, Edward Weston and Walker Evans – as she explores the inherent abstraction contained in architecture. All the while, Haldeman eschews the rules of architectural photography in pursuit of a deeper exploration of modern metropolitan life.
The dance of light and shifting shadows combine with unexpected intersections of geometric shapes and lines to produce striking images. Manufactured materials dominate throughout the series and when the sky does feature, it is cloudless and serves only to add an additional tonal layer to the images. Through her photographs Haldeman ponders the role of humanity in nature. She questions the implied permanence of our built environment against the much longer timeline of our planet.
In some instances Haldeman's images are so removed from their depicted subjects that on first glance they appear to be photograms. From striking contrasts of black and white to subtle shifts of tone, the role of light against the geometry of buildings and structures is the fundamental feature of these works of art. Different surfaces also play key roles in the photographs, from the matt, streaked finish of weathered concrete to the high-gloss sheen of glass and painted steel. Haldeman's 'manipulation' of the images occurs through the eyepiece, where careful selection of angles and cropping draws our eye to abstract details as part of a more coherent whole.
Haldeman's play of light and shadows is reminiscent of the visuals of film noir, playing on the black/white dichotomy and loading the mise-en-scène with associated meanings. These are images about our surroundings, rather than of our surroundings. Humans are absent amid the monoliths and edifices in the City of Angels, home to some four million people. A city famous for its hustle and bustle, and its wild excesses, a multicultural city that welcomes people from around the world. A city famous globally for movies and music.
Haldeman studied under Robert Heinecken, a pioneer of post-war American photography and founder of the photography program at UCLA. Heinecken pushed the boundaries of what was considered 'acceptable' photography of the time, investigating conceptual and visual abstractions beyond the role of photography as a documentary medium. Haldeman approaches photography in a similar manner, but with very different outcomes.
- Gordon Graig
Richard Bell
"One's life's experience should play a role in their interpretation of my work. When I challenge the viewer to perceive a somewhat ordinary subject matter and guide them into re-imagining the art in a way that impacts them emotionally, I feel I have reached my goal outside of technique and subject.

As I settle on a subject, how I feel about it dictates the materials I use to form the work. I began drawing with charcoal while in college. My uncle, a Bay Area artist, suggested I could paint. With his tutelage, I began painting in acrylic and oils. I use a myriad of brushes and pallet knives on canvas. Even though my approach can involve various materials and processes for each individual project, my methodology remains consistent.
My work is primarily figurative. I derive paintings from what I see in everyday life. I do portraitures in a contemporary style. With iconic figures, I use different mediums to express an aura or display an energy that I imagine resonates from them. I also like to explore the human form and all of it's nuances by applying great contrast and perceivable depth."
Richard Bell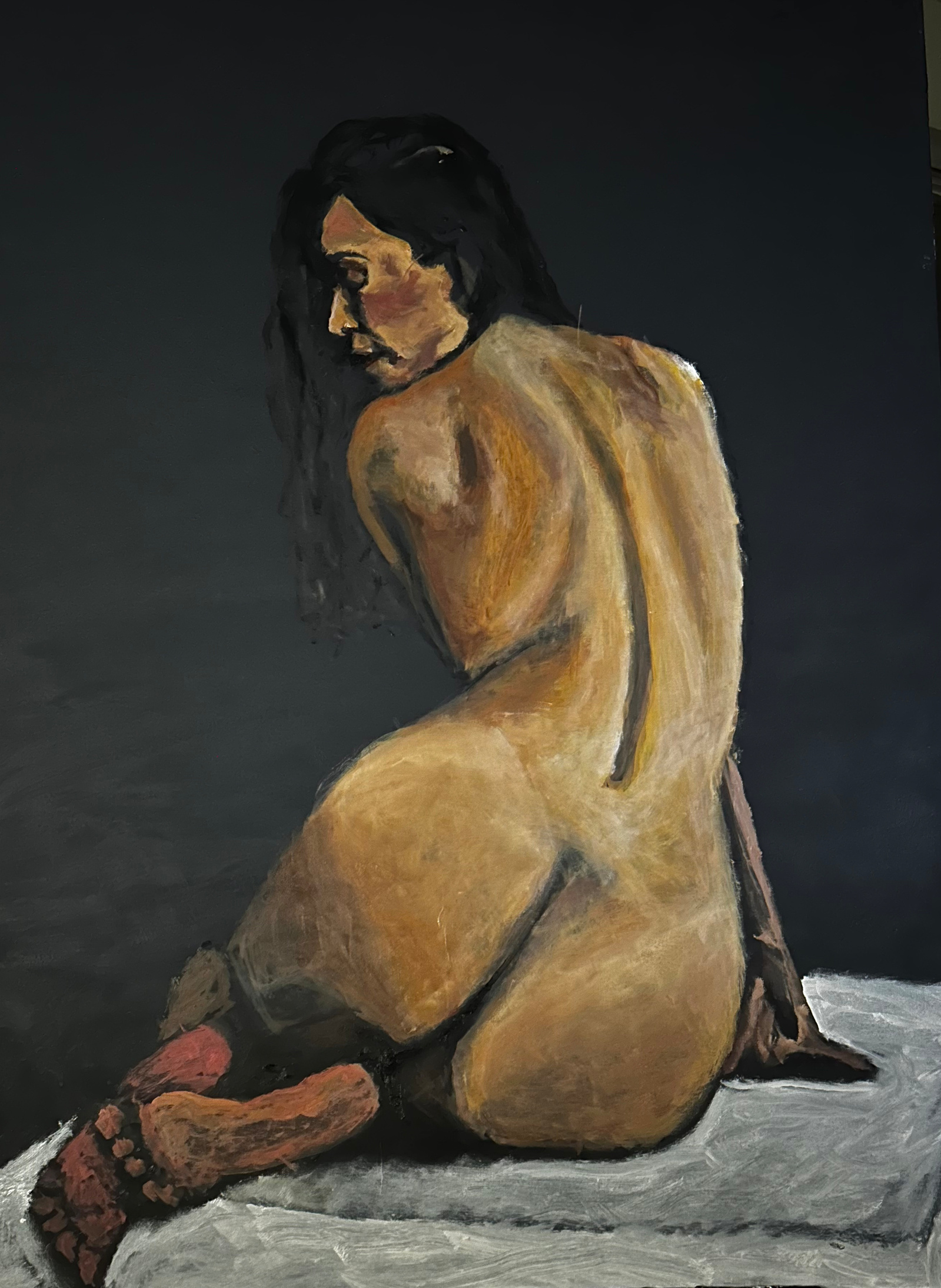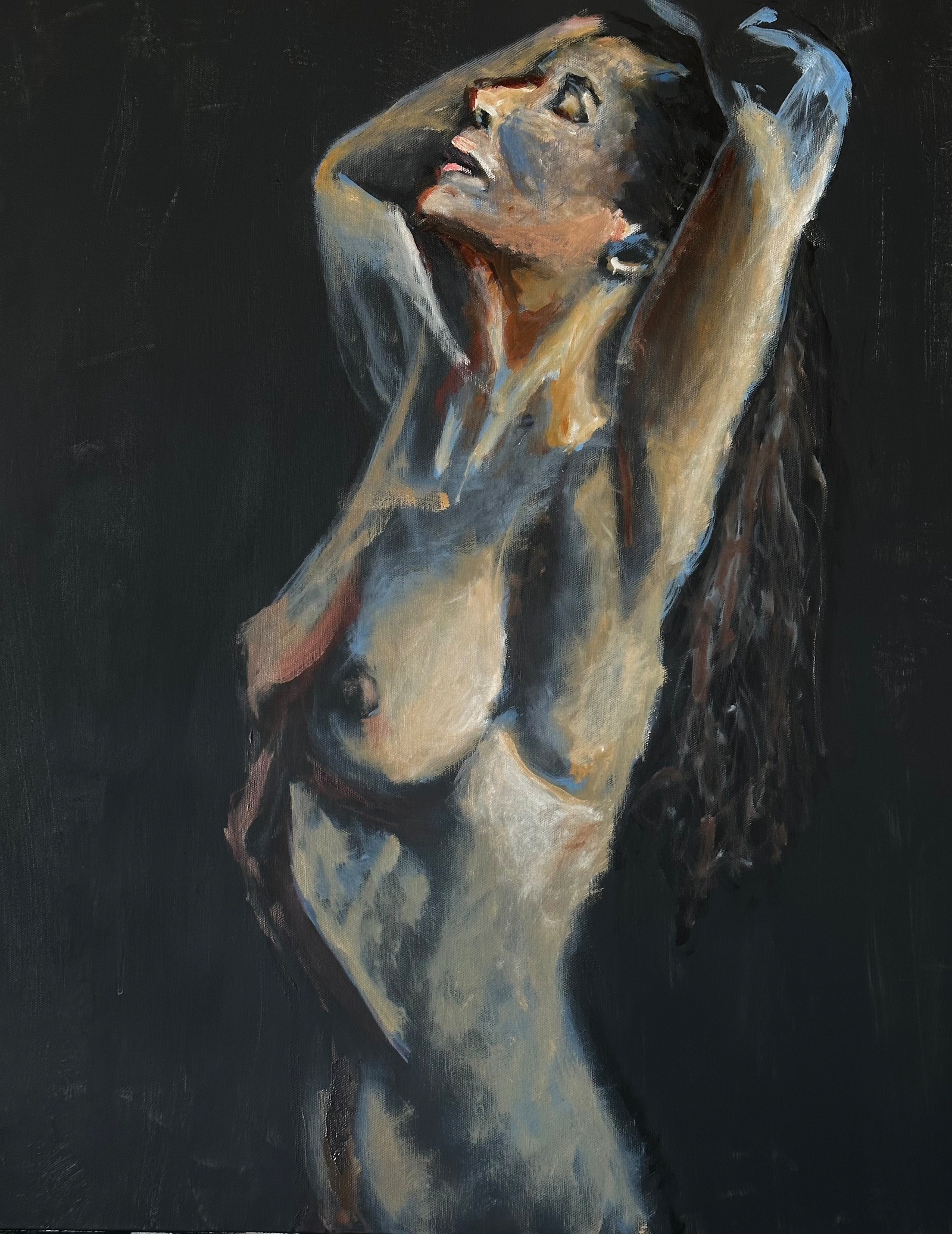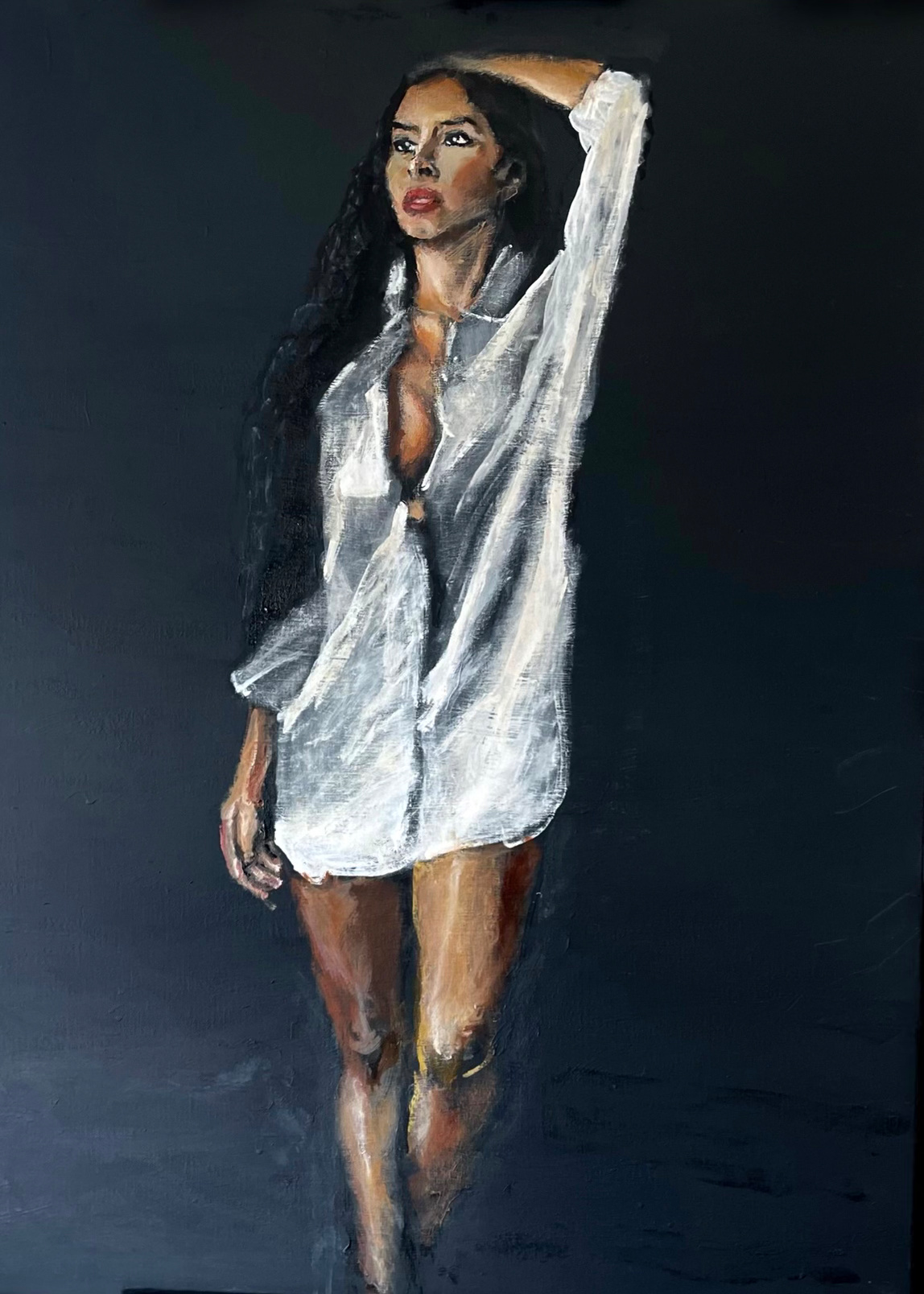 Mark Brosmer
"Mark Brosmer's fascinating dreamscapes depict a world where the real and unreal fill the canvas equally. Brosmer is an artist whose work consciously reflects the elements of earth, air and water. The simplicity of each work is expressed with and encourages the viewer to explore visual puzzles. Brosmer says, "The places I've created in my paintings are representative of our earth as we know it, yet more distant than we would care to imagine. My work lives in a silent environment where time fails to exist, where focus is shared between symbols and their surrounding areas."
JOHNNY DARKO
Since 2005, British artist, Johnny Darko, has been creating unique, one of a kind pieces with gold, copper and genuine silver leaf.
"The art of gilding in and of itself, is something that I have enjoyed for many years, however, it's the Alchemical process of oxidizing such fragile leaf with various acids at various strengths which really excites me as an artist! The gold and copper burn, changing colour and depth and a wonderful 'tarnished' effect remains... reminiscent of an old worn Chateau panel one might see throughout Europe".
Darko successfully carved out a unique and exciting career in the Australian art landscape but it wasn't long before he began craving the diverse culture and history so prevalent throughout Europe. That craving eventually brought him back to European shores where he settled in South West France, where he, along with his partner Ashley, is restoring an 18th century French Chateau, where Johnny creates his art in his atelier and workshop.
When asked what inspires his work, Darko replied, "There is something very ancient inside of me. I like to refer to my art as reverse alchemy- as opposed to taking a base metal as an Alchemist would to transmute into gold, I start with a precious metal and strip it back to something much more base or dense, leaving only a trace or glimmer of the gold or genuine silver to create art that looks like it has been here for a very long time!"
If the art of 'Alchemy' is to take the seemingly ordinary and transform it into something quite extraordinary, then, artist Johnny Darko is indeed the 'alchemist de force'.
Karen Hansen
"My paintings are lyrical, atmospheric abstractions of meditation and memory. They are meant as portals to the rhythms and mysteries of our lives and oases from our hectic, complex, fragmented world. They explore those moments when we release our tensions and ease into clear, quiet spaces beyond words. These serene, understated paintings, with their subtle complexity, are layered translucently in search of radiance, nuance, depth and elegance. They evolve through a process of intuition, improvisation, experimentation and revision.
They find their roots in the Color Field movement. Notable artists within that movement are Mark Rothko, Helen Frankenthaler, Morris Louis, Jules Olitski and Richard Diebenkorn."
- Karen Hansen
Cheryl Hrudka / Stan Johnson
Suki Kuss
"Materiality plays an integral role in my work, often being the driving force narratively. My work is both formal in their abstract use of line and shape, and intuitive in their multi-layered complexity. The result is delicate, intimate pieces that call out to be scrutinized and interpreted by the viewer.
The size and shape of a canvas does not dictate the time and amount of work that goes into the piece.This series of 12x12 collages are delicate and detailed, requiring many hours of intense work and scrutiny. Working on small canvases allows me the opportunity to enlarge and magnify areas of my larger pieces and work not yet created but living within me.
The 12x12's are a statement of the mood in which they were created... they are either black and white or a combination of the two. Accent colors such as gold or red may appear as a stabilizing factor. The lack of bright color is a signature of my work and allows the viewer to absorb the shapes and elements that balance the individual pieces."
Suki Kuss
Melissa Meier
Brazilian artist Melissa Meier is an internationally recognized Fine Artist, whose works are 3-dimensional constructions, crossing into the sculptural, as well as immersive - documented in Fine Art Photography in it's final stage. Based on personal mythology, the work is both Feminist and Spiritual - Humanist - Sacred and Profound.
Meier was recently featured in American Craft Magazine, in a 6-8 page article in December's 'Wonder issue', written by Deborah Bishop.

Rick Robinson
"The Pink Fist Mission is simple - increase voter turn-out. Nothing happens unless the public participates. SILENCE IS NOT AN OPTION. For the 2022 midterms we will do this through an art-driven fundraiser and an accompanying national billboard campaign. 60% of NFT & physical twin art sales will go to the Center For Common Ground, a non profit dedicated to registering marginalized voters." - Rick Robinson

Richard Owen Robinson, "Pink Fist" Installation (2021).
(Edition of 50 – includes NFT). Steel, Polymer, Acrylic, Aerosol, (13"H x 6"W).


Rick Robinson is a Downtown LA based artist. His Primitive Pop steel sculptures mix the raw iconography of Native American Petroglyphs with pop materials inspired by the California Cool School – think steel, gloss, polymer, metallics, day-glow spray paint. Rick has shown his work in galleries and public spaces all over the world – LA, SF, New York, Belgium, and Germany. Rick blends his art career with his day job as a media executive, currently serving as Chief Strategy Officer for Project X and as a member of the West Hollywood design review committee. His volunteer work includes supporting the arts as a former Board President for Art Share L.A. He blows off steam racing stock cars with his dad.