The GDCA "Salon Spotlight" offers periodic artist features, highlighting artists participating in GDCA's 'Salon' storage program.
The first "Salon Spotlight", written by our gallery associate Hilary Chapman, features artist Michele Castagnetti. Enjoy!!

"Salon Spotlight" - Michele Castagnetti

written by Hilary Chapman
This month's "Salon Spotlight" is Michele Castagnetti, a visual artist who uses familiar iconography, branding, and humor to comment on American consumerism and the continually evolving contemporary culture. Castagnetti creates tongue-in-cheek, playful narratives to challenge the viewer to question their way of thinking. He pushes the envelope and knows that he may offend people in the process.
Castagnetti's work when taken at face value may seem simplistic, although it is anything but. He believes that art must strive to be original and new, and most importantly should have a point. "Even if the point is to laugh, it's still a point." Castagnetti asserts that landscape painting is completely dead. "Conceptual art is moving and shaking and about pushing new ground art-wise." His practice is less about making aesthetically pleasing art, and more about using his works to shine light on absurdities in modern life.
As an Italian-born artist, Castagnetti finds America inspiring for artists because of its many paradoxes. LA embodies these societal contradictions, as Castagnetti points out, "you'll have a homeless man passed out next to a Lamborghini." It's a land of extremes that gives Castagnetti fuel for his artistic commentaries.
Growing up in Italy surrounded by Catholic iconography, Castagnetti is familiar with images of Jesus, but the 'American Jesus' is very different. His work Jesus the Hunter envisions this 'Christian soldier' in the literal sense and the religious figure becomes almost militant in Castagnetti's eyes. He asserts that Christians claim Jesus for their own as a Republican. Although as he jokingly points out "Jesus was definitely not a Republican." In America where church and state are supposedly separate, they are very much intertwined – another contradiction.
His recent painting Don't Imitate, Decapitate is a prime example of his work as a whole. The piece has two seemingly distinct interpretations, one rallying the viewer to take up arms against their opponent and another playing on the decapitation and dismantling of the traditional notion of art as imitating nature. In this series of works, Castagnetti plays with a very traditional form of art, painting, and subverts the subject to create amusing, and sometimes vulgar, narratives.
His piece The Guru, which has the words "I fucked the guru, is that bad?" superimposed over the top of an innocent-looking young woman, was based on an actual conversation overheard by the artist, but simultaneously pokes fun at the pseudo-spiritual culture in LA. The fact that these pieces are repurposed from vintage paintings adds another layered element as if in a transtemporal dialogue with the original artist.
The shifting vocabulary of the current digital world and its constant state of flux also inspires Castagnetti's work. He has an interest in the changing of generations and new words that 5 or 10 years ago didn't exist but are now pivotal to our lives. Influencers thriving in the digital space, living for that WiFi connection and promoting their personal brands. Language, often thought of as a separate entity from the visual arts, is linked together here with painting in a playful, yet thoughtful, way. In utilizing these vintage paintings that at one time represented modern life, now take on a second life.
Castagnetti's work is clever, but he doesn't take himself or his art too seriously. He is both insider and outsider while shining light on American consumerism and the paradoxical LA life. Castagnetti invites the viewer to look a bit deeper at the things that we take as fact and see as commonplace, while poking fun at the absurdity of life.
For more works by Michele Castagnetti, please go to our 'Artists' page.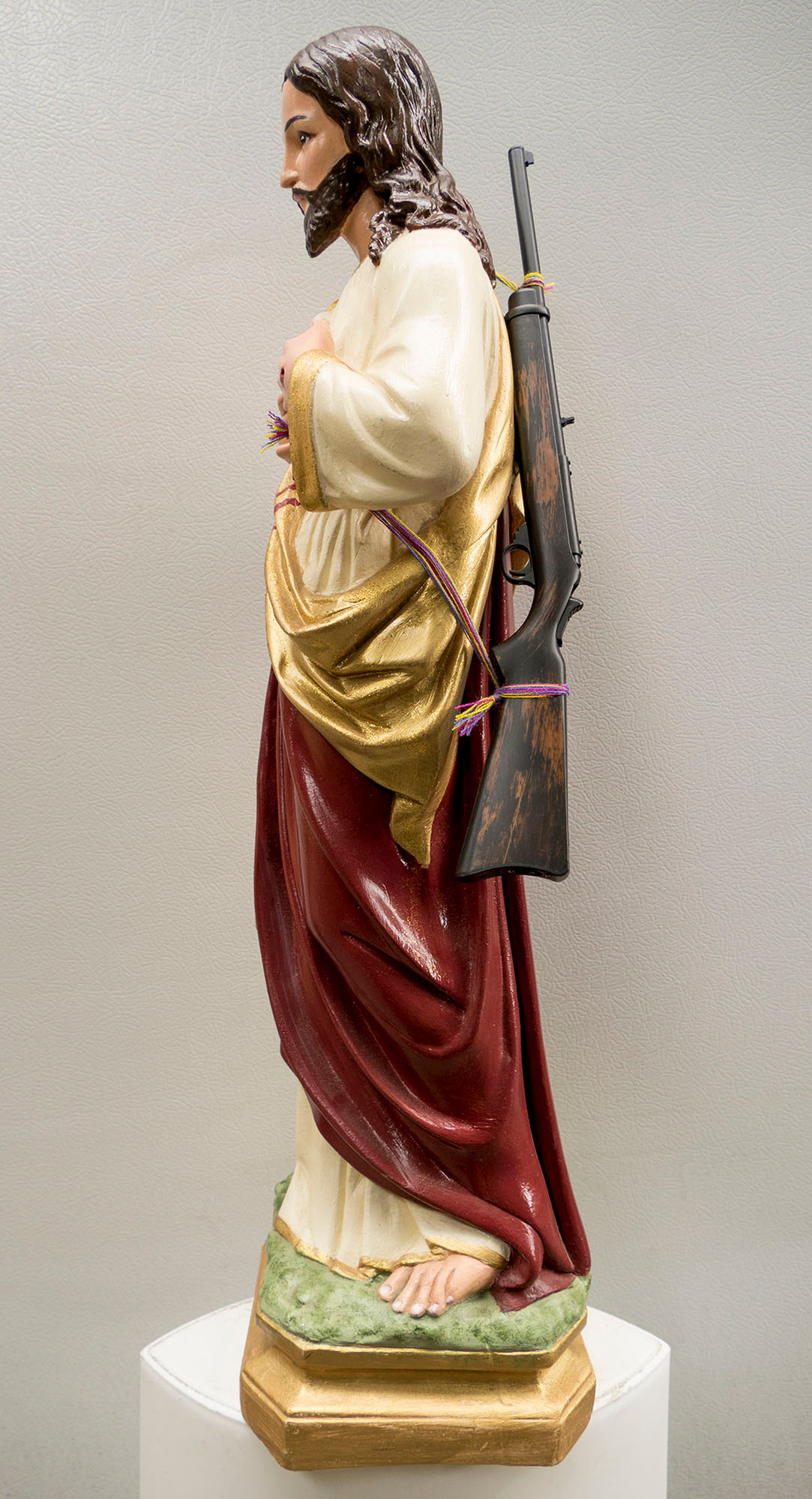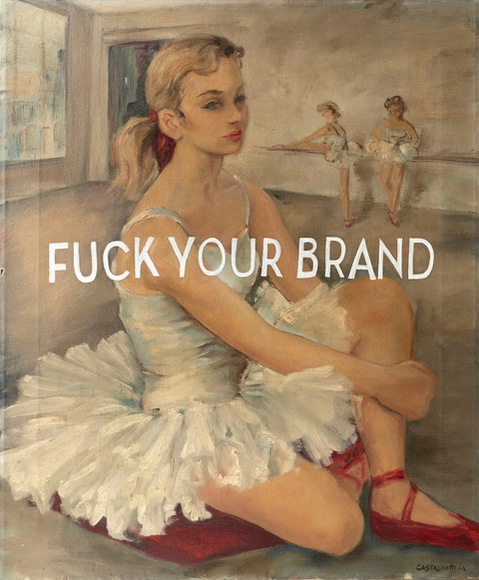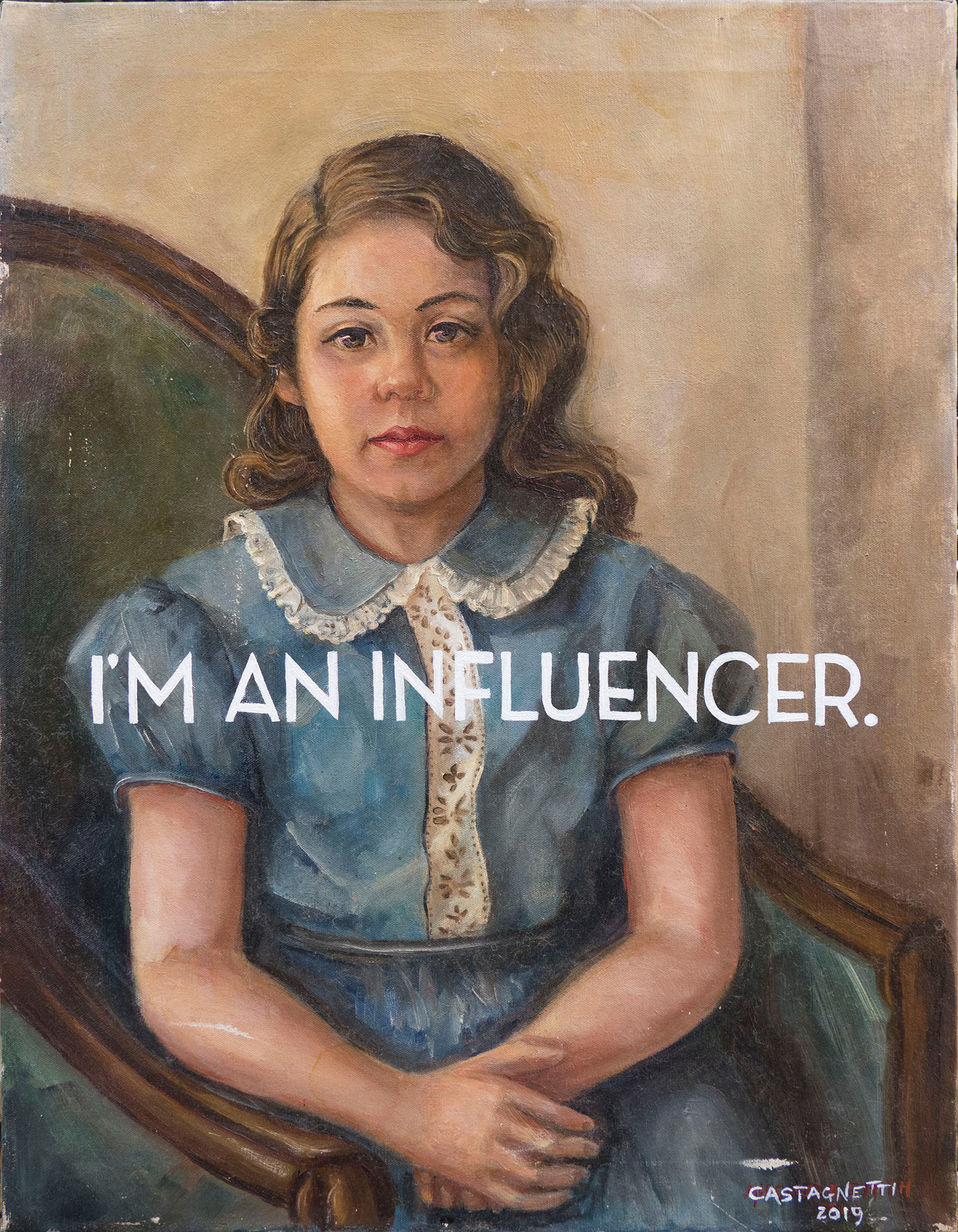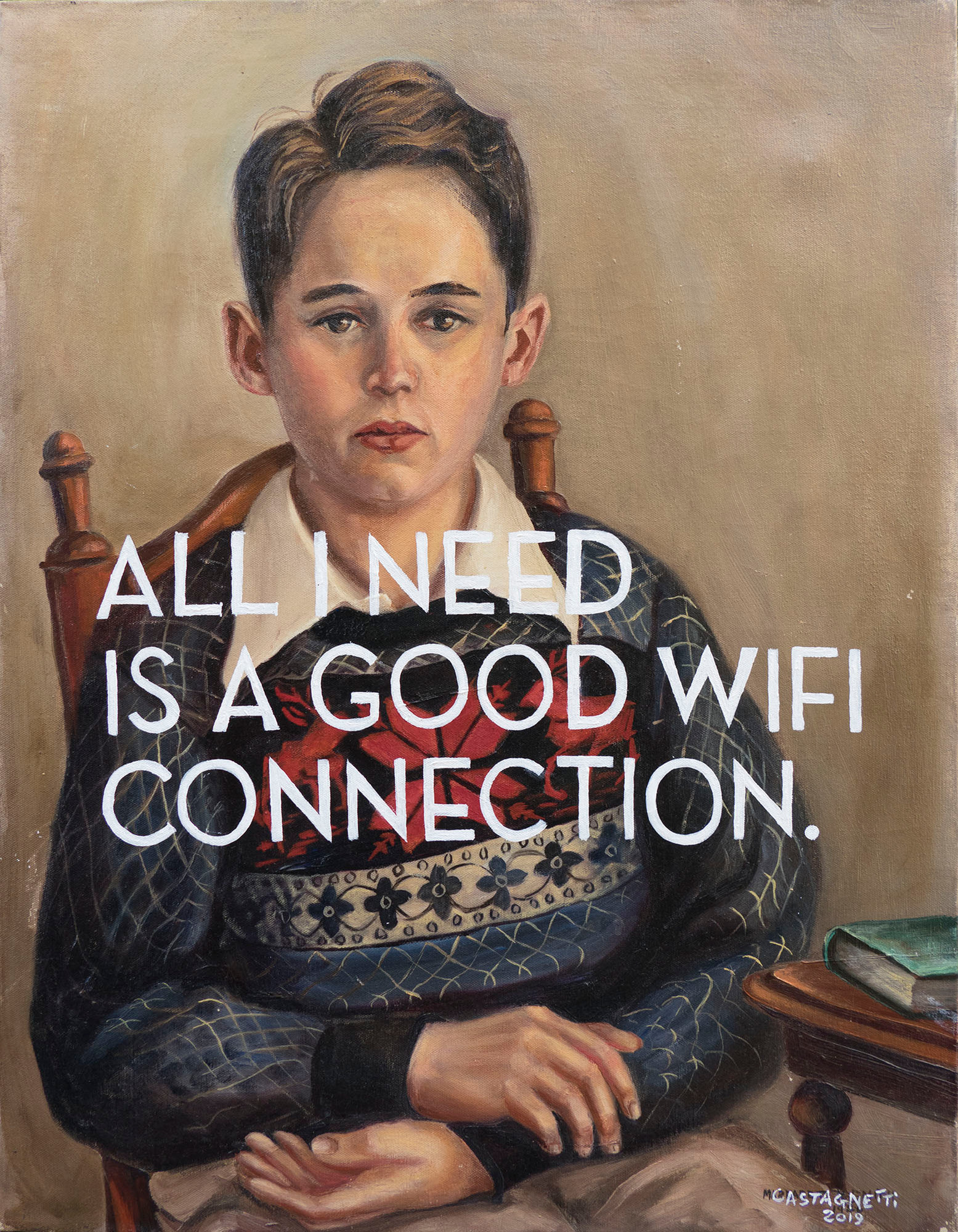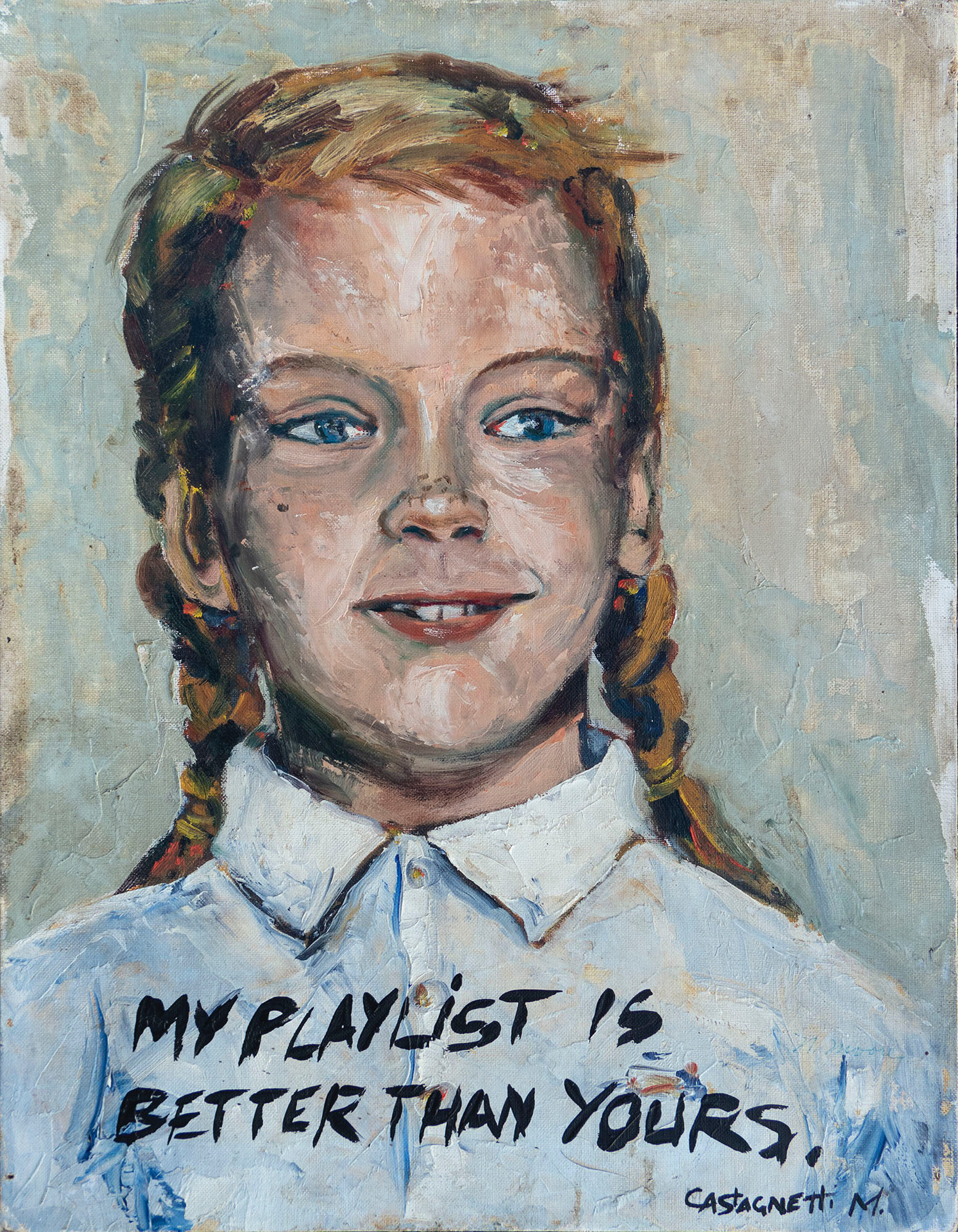 The GDCA Salon offers us the opportunity to show select pieces from past exhibits, additional works form artists in the current exhibit, as well as artists in our 'Artist In Storage' program.
Salon viewings are by appointment, as gallery schedule allows.
Please call (323)309-2875 to make an appointment.