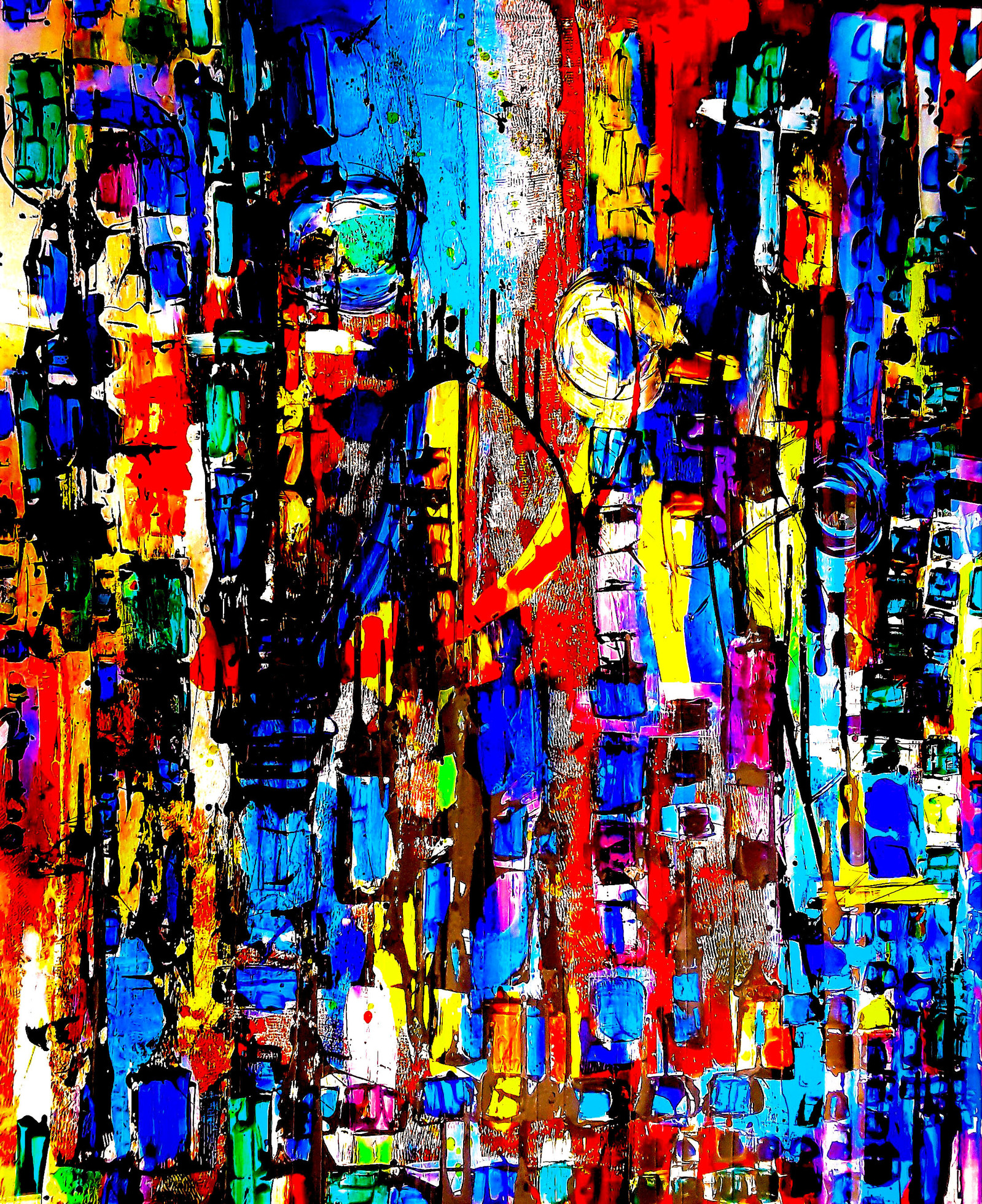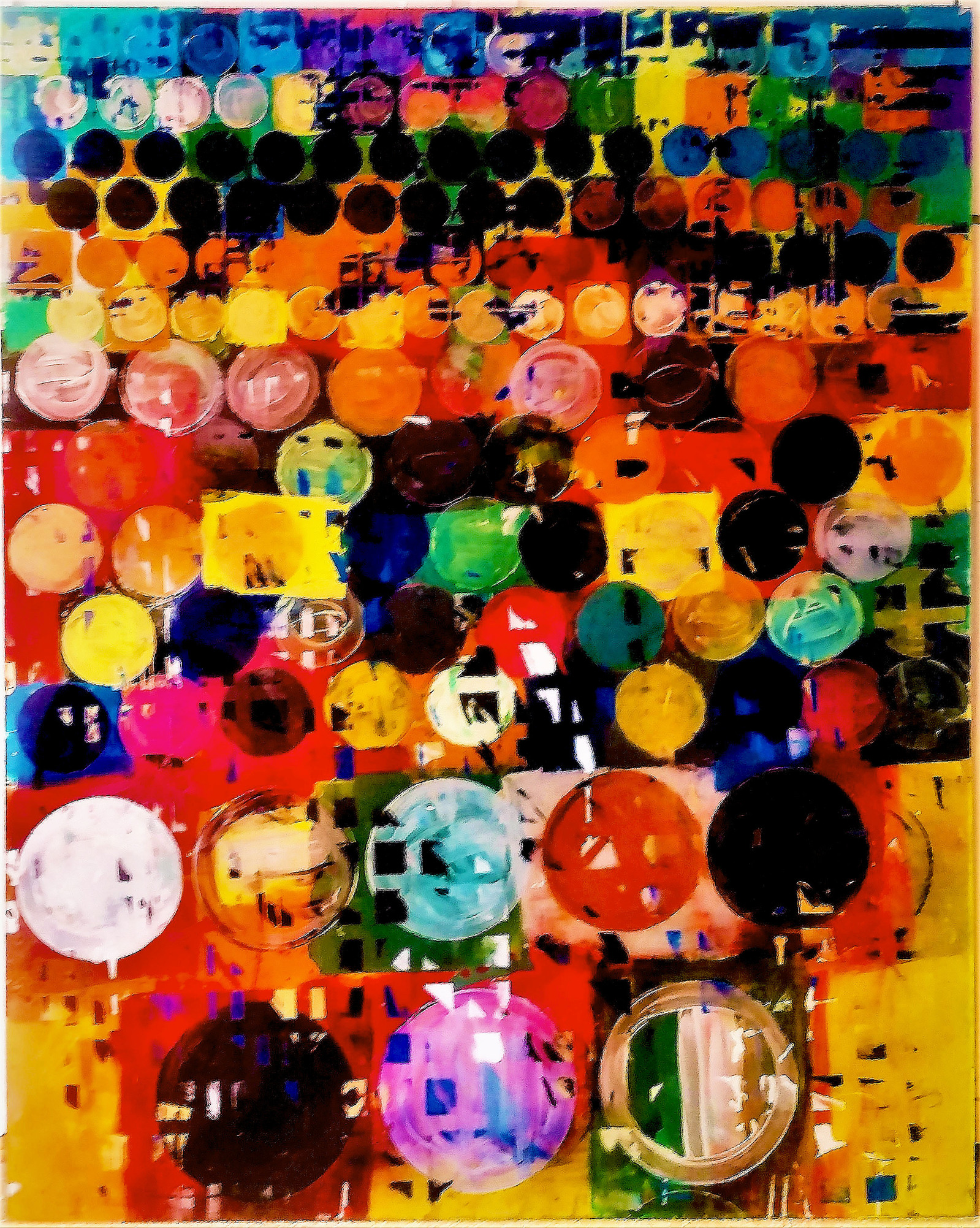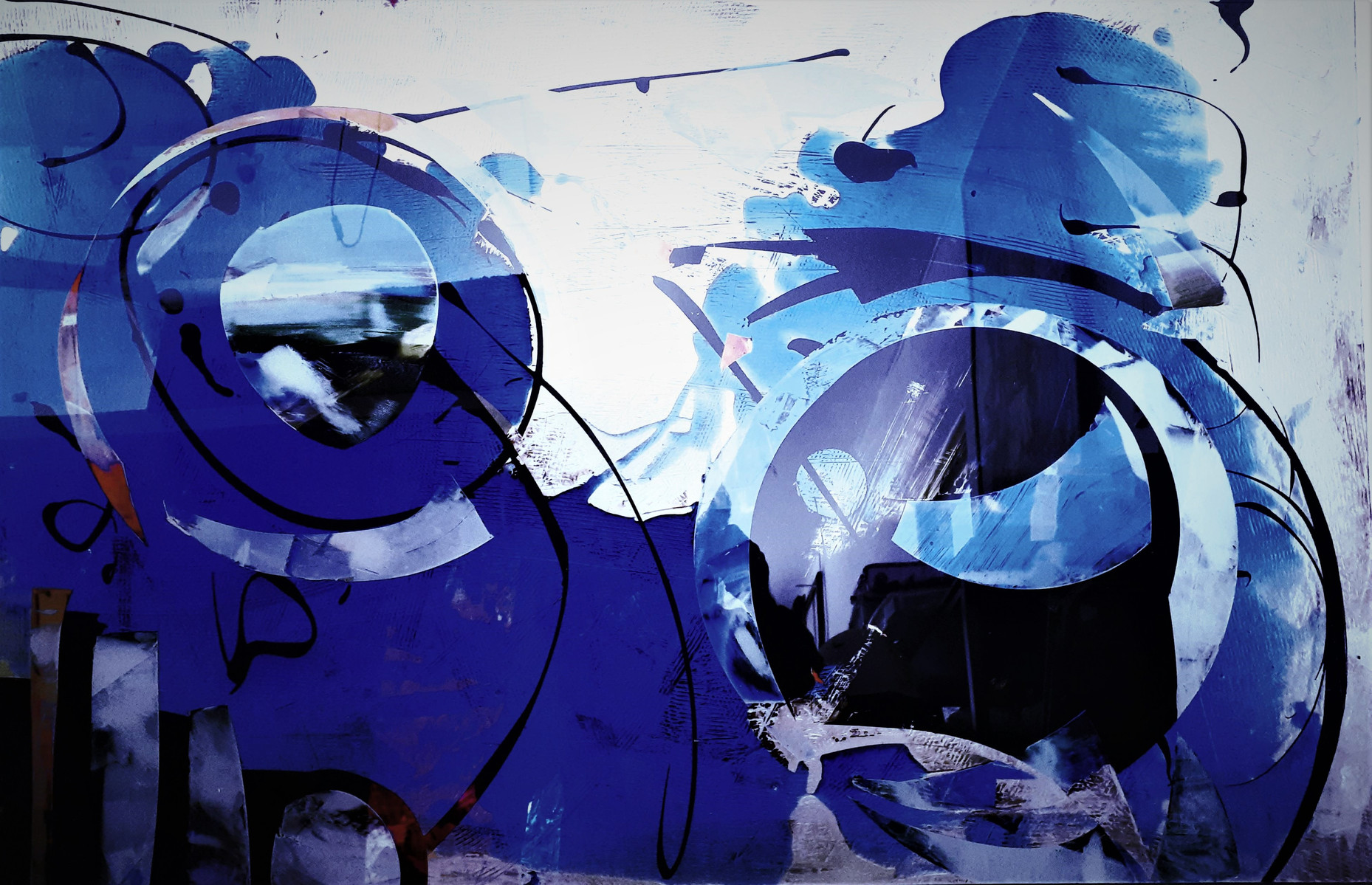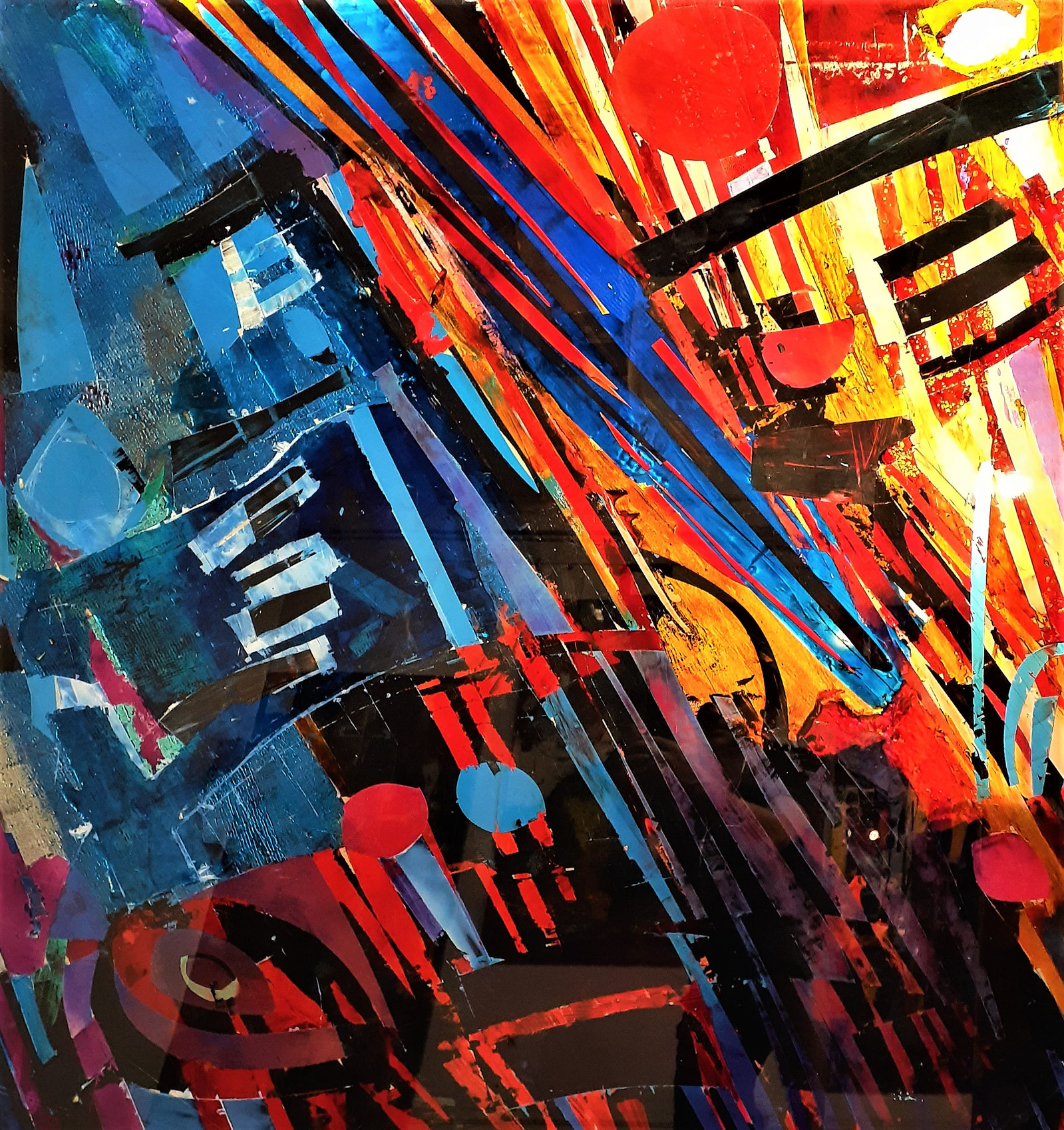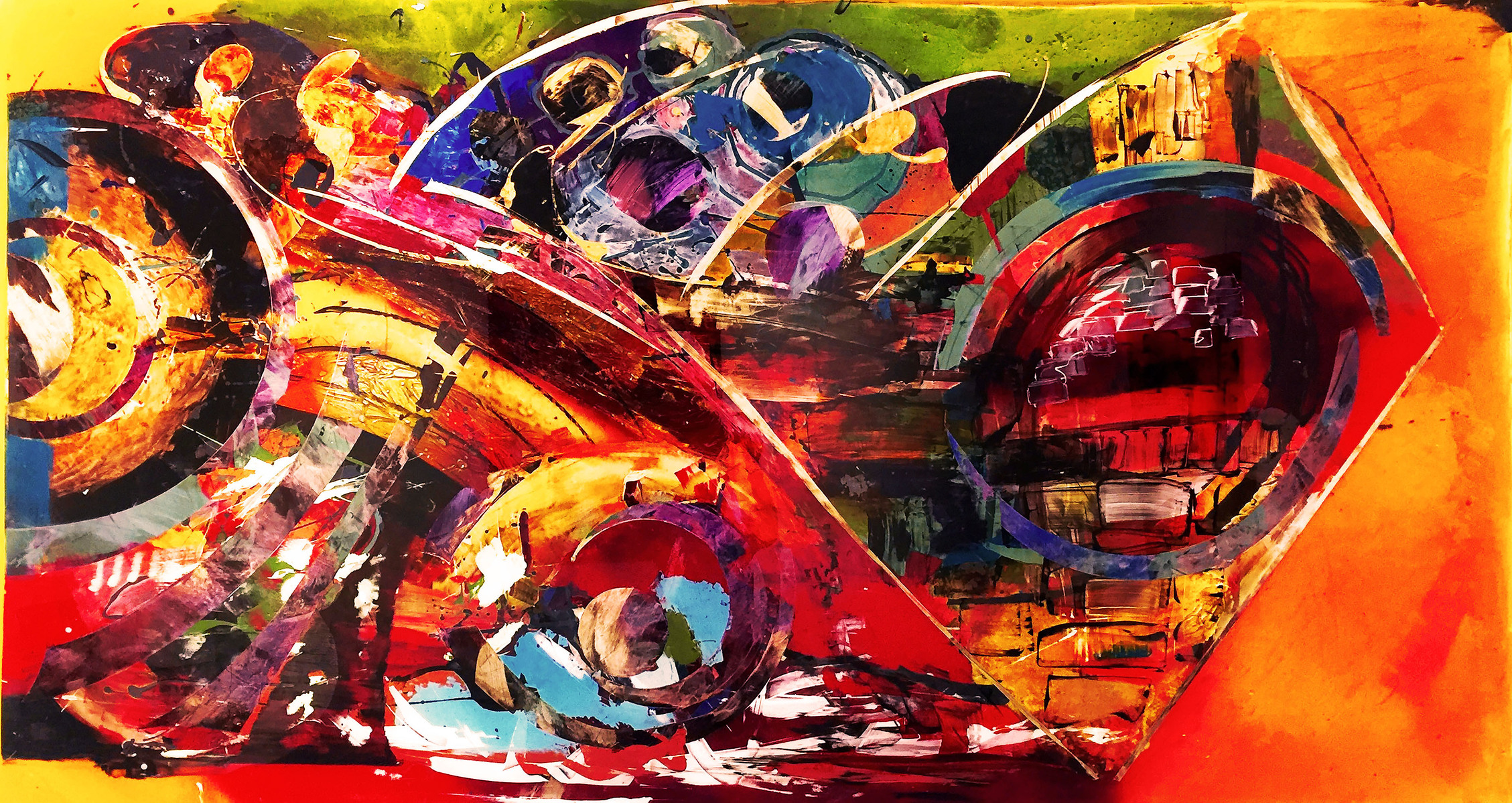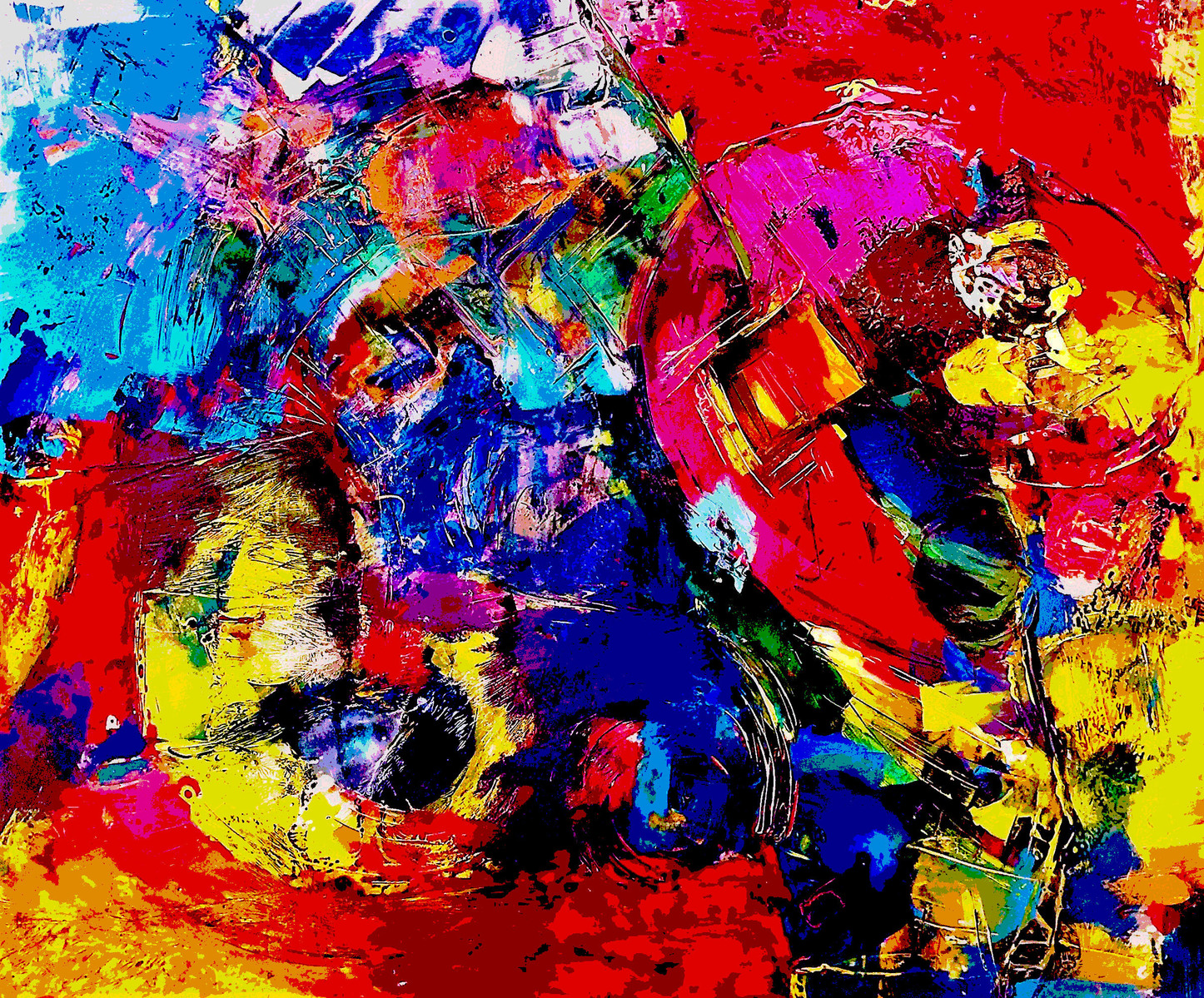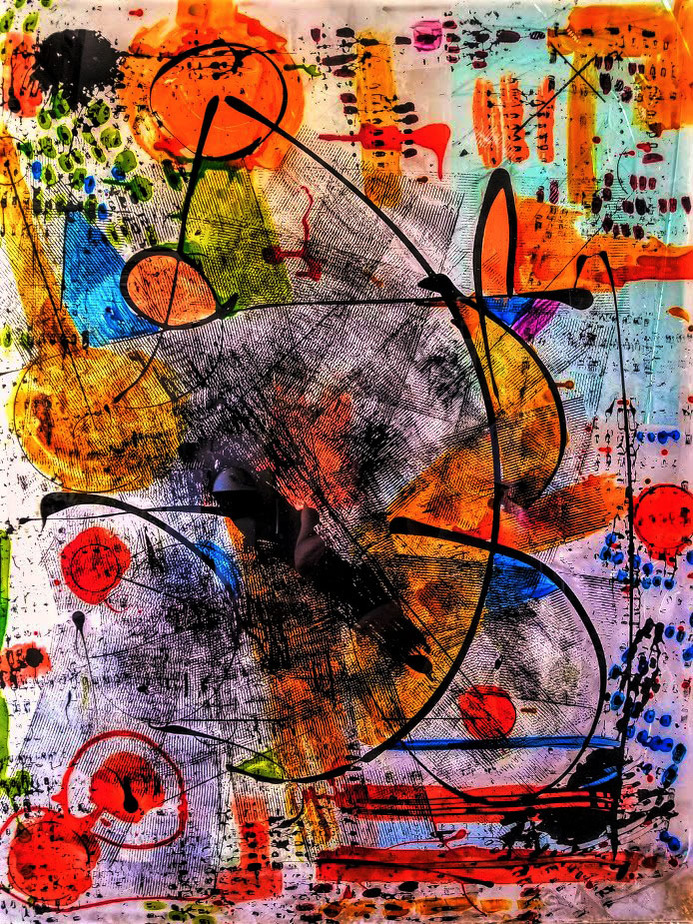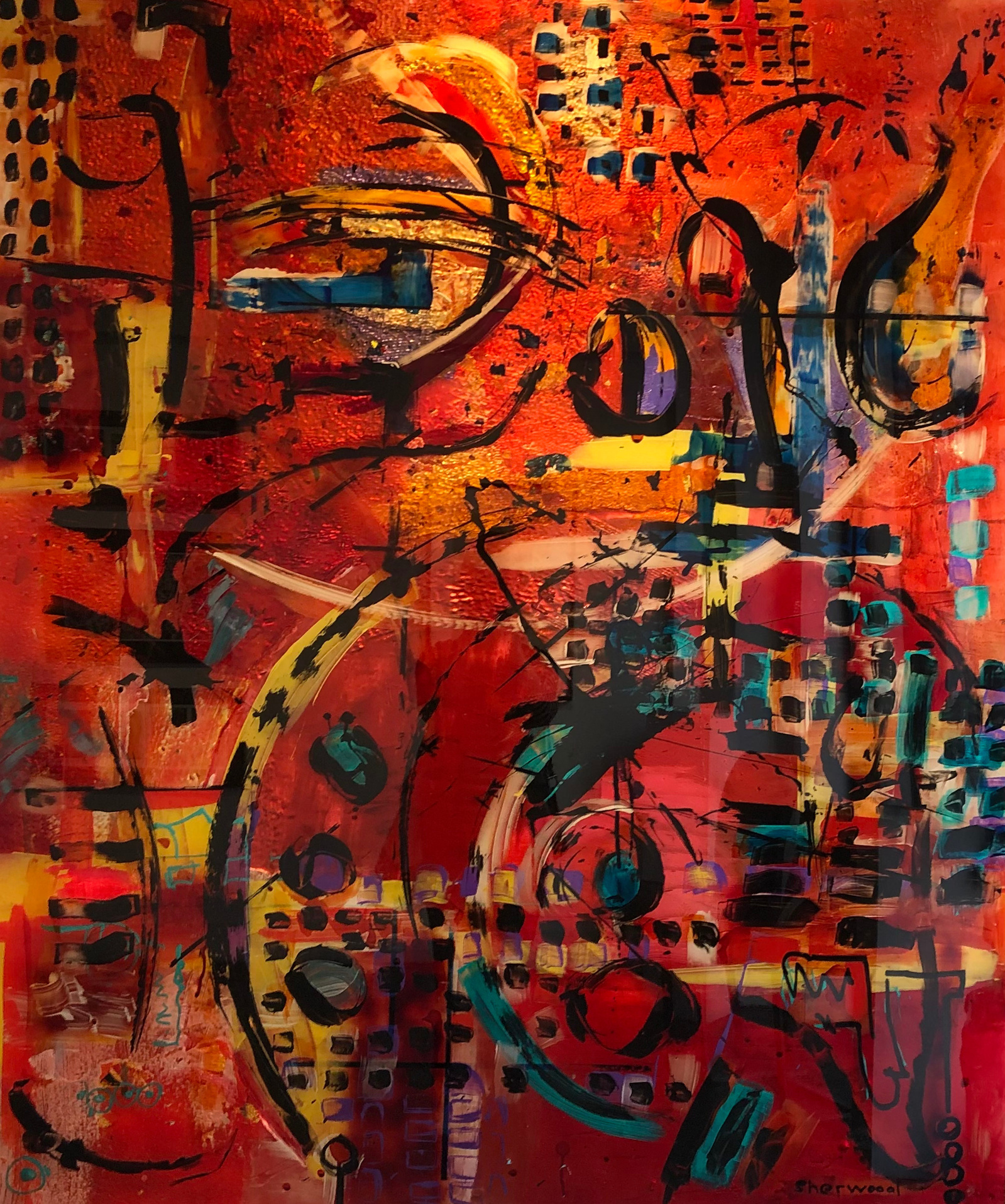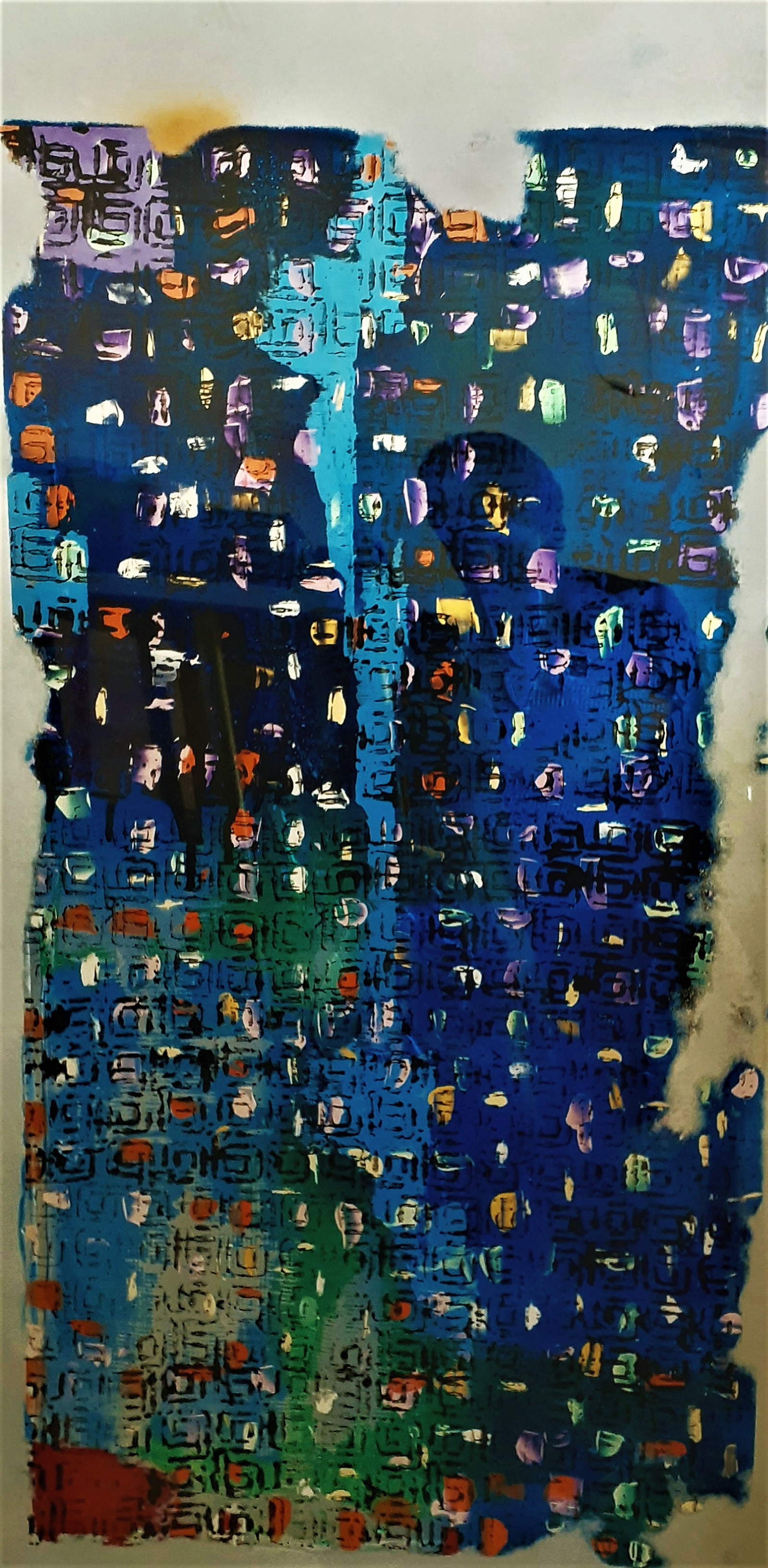 DTLA Life Magazine, Art Spotlight Feature
Bill Sherwood: "Skid Row Conversations"
By Hilary Chapman
While the majority of us have been asked to shelter in place here in Los Angeles, Bill Sherwood's solo exhibition, Skid Row Conversations, currently at GDCA Gallery highlights some of the LA residents who are unable to find refuge. Sherwood's brightly colored and expressive mixed media paintings foil the complex and difficult subject matter.
As an LA implant, Sherwood has developed an ongoing interest in Downtown Los Angeles as well as the history of Skid Row from its beginnings in the late 19th century as "Hobo Corner," its official establishment in the 1970s, and its evolution into the community it is today.
By his own admission Sherwood does not intend to be political with this series, but rather explore themes of identity, existence, and the human experience. In this exhibition, he gives a voice to the diverse individuals of Skid Row with their own personal stories like Bullet Dancer who has been shot 5 times and is lucky to be alive or Jumping Joy who has lived in Skid Row for 15 years.
Sherwood plays with abstract and figurative representations, color, and emotion in these visual expressions of his experiences and conversations on Skid Row.
In his painting Weeping Woman, Sherwood depicts the outline of the figure holding out a cup begging for spare change. We can see the blue tears trickling down her body.
Contrastingly in Crying Man, Sherwood creates abstracted shapes to illustrate this interaction between himself and the crying resident. Sherwood points out "you can get emotional about it, but it's not your moment in time, it's theirs." In two seemingly similar sightings, he compares the difference in interpretation to the gendered disparities in Skid Row and the disproportion of men to women in the community.
Sherwood explained how this man's story really resonated with him as he cried out in frustration about the successes and ultimately failures in life.
Another reflection of his experience, Herban Garden at first glance may seem to depict an innocent sun-soaked garden of flowers or vegetables, but instead actually represents a garden of cannabis with the hint of urine in the air. Sherwood visualized "what I thought, what I smelled, and what I experienced."
These vibrant and colorful depictions of life on Skid Row can seem paradoxical, much like the community itself. Sherwood's use of color and gesture in his works convey a range of emotions that encourage the viewer to think deeper, while simultaneously creating a timeless quality.
Skid Row Conversations is available digitally and for safe-distanced appointments at GDCA gallery until June 30.
A portion of all sales will be donated to the Los Angeles Community Action Network.