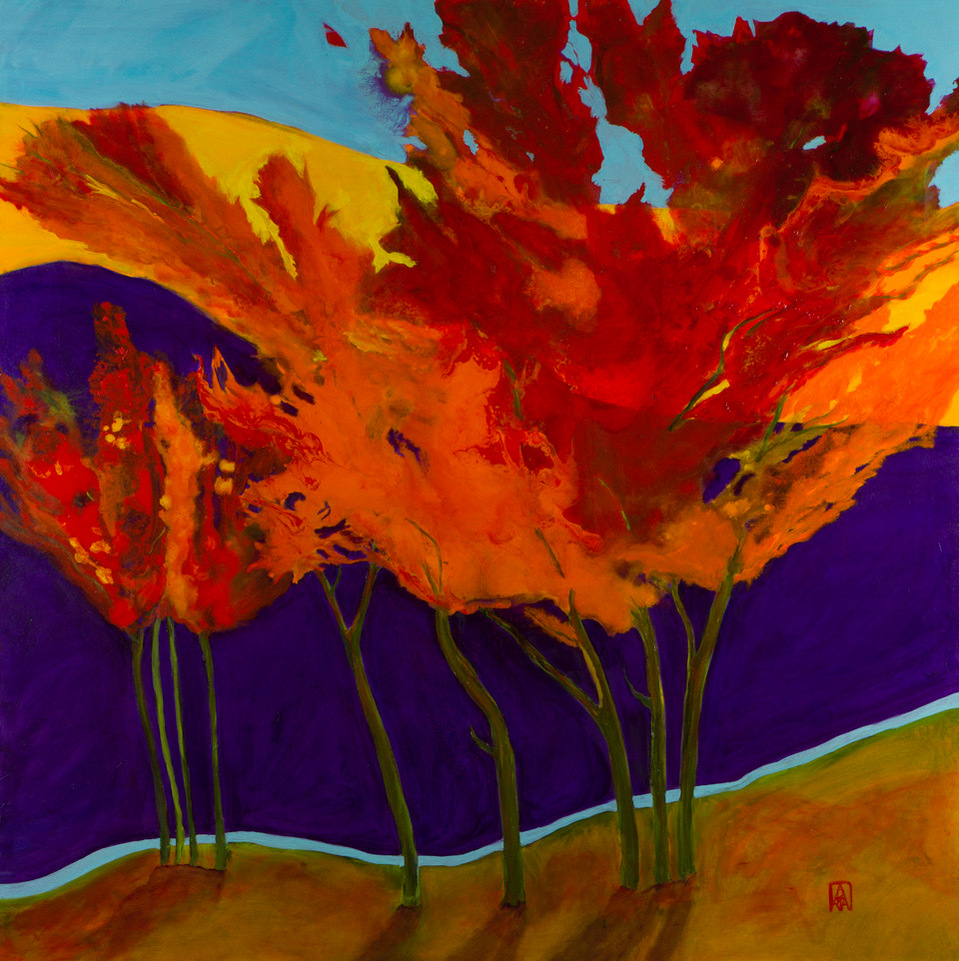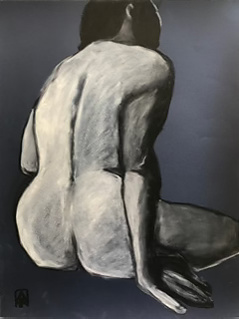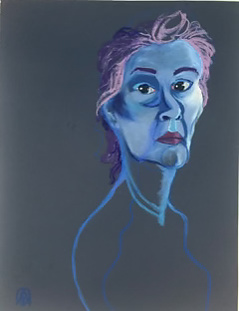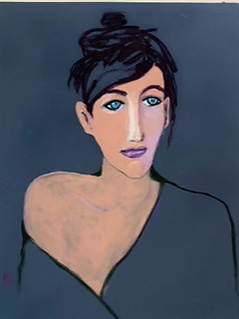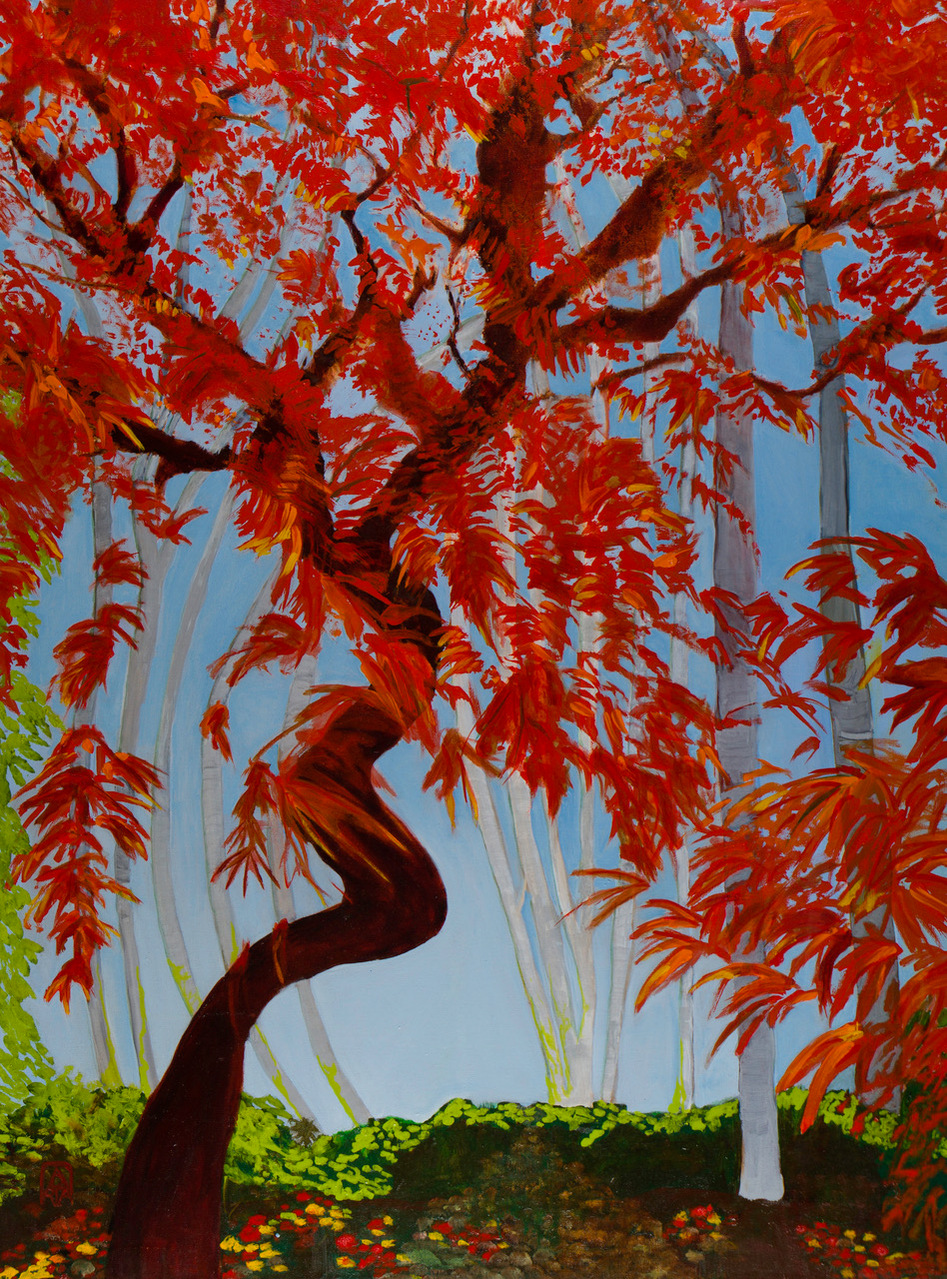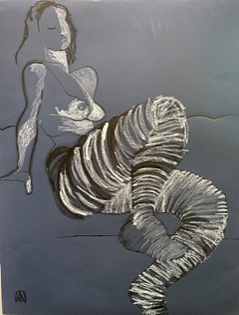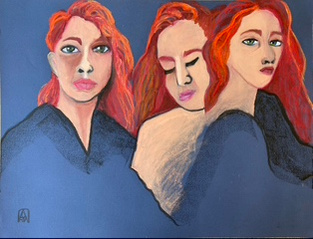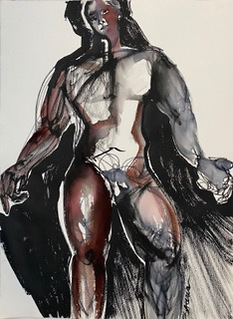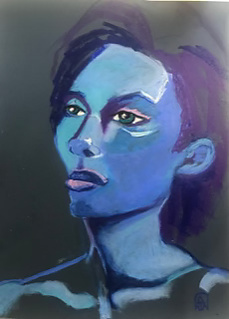 Artist Statement
"My artistic journey began in my childhood bedroom on a blackboard wall my parents had the insight to provide. I have had wonderful teachers who challenged me to explore and develop my talent. Trips to Tahiti, and living in California, with their light, colors, and flow are reflected in my paintings and drawings.
My studio is now my chalkboard.
Mixing and pouring oil paint directly on the canvas, allowing it to drip, bleed and pool, as well as directing it by blowing, tipping and brushing, leads to a convergence of colors and shapes. The paint requires time to dry between sessions, and sometimes I return to find it has shape-shifted, and I incorporate these happenings into the completed work. The painting evolves from this intuitive, chance-based approach.
I also love to paint and draw the figure in a non-traditional way, and I enjoy sharing this approach with my students of Right-Brain Figure Drawing. Additionally, I have had the pleasure of jurying and curating many gallery exhibits, along with being a past Executive Director for and on the Art Panel of Artist Co-op7, my position as a Director of the San Fernando Valley Arts and Cultural Center, and teaching at the American Jewish University in Los Angeles, CA."